Rudy Giuliani is on the run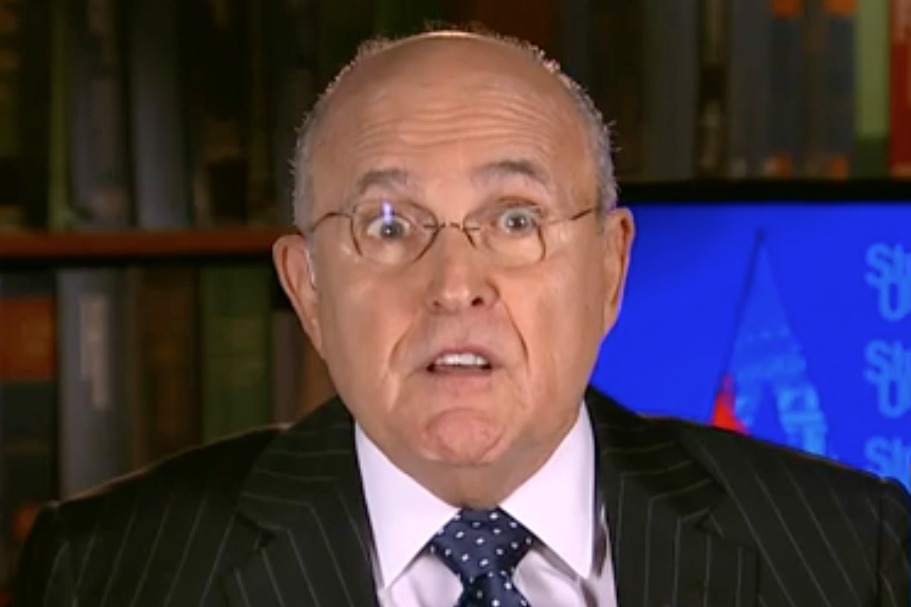 Rudy Giuliani just spent the weekend attacking New York City Mayor Bill De Blasio, attacking Congressman Eric Swalwell, making false accusations about the Democratic Party, and exaggerating his own past record as Mayor. In other words, Rudy was being his usual deranged and dishonest self. Here's the thing, though: something was very different this time around.
When Rudy recently decided to get drunk during a magazine interview, and started drooling while walking into walls, he also did something far dumber. Rudy accused George Soros of not being a real Jew. It (deservedly) created an entire narrative about Giuliani and antisemitism. Since that time, Rudy has been forced to play defense. He said something disgustingly antisemitic, so now he's having to spend significant time trying to prove that he isn't.
In fact, Rudy's unhinged weekend was all about his antisemitism controversy. He was trying to dishonestly paint De Blasio and Swalwell and the others as somehow being the real antisemites, because of this or that nonsensical lie. You can't play offense while you're playing defense, and now Rudy is finding himself playing nothing but defense.
Rudy Giuliani is on the run now. He can't even pursue his preferred deranged lines of attack against his adversaries, because he's too busy trying to convince everyone that he didn't mean what he really said when he got drunk during an interview and was too honest about how he really felt about Jews.
Bill Palmer is the publisher of the political news outlet Palmer Report
Leave a Comment
Comments