Rudy Giuliani is making a mess of the New York City coronavirus lockdown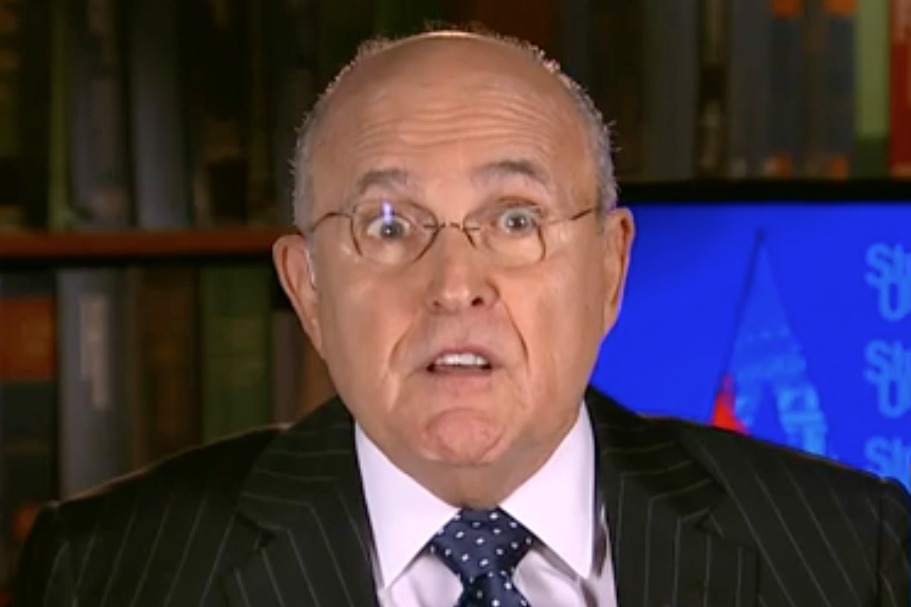 The worsening coronavirus crisis and the imploding economy have served to push Rudy Giuliani and his criminal case out of the headlines almost entirely. Will he end up being arrested by the SDNY before the election? We couldn't tell you. But we do know that during the New York City lockdown, Rudy is busy being quite an idiot about it.
Rudy Giuliani posted this tweet early on Monday morning:
This is a life-saver for New Yorkers.Excellent Italian food and very carefully prepared. Milano Market, 3rd Ave. between E. 88 and 89. Very nice people and great food! pic.twitter.com/u5z5rFNnsz

— Rudy W. Giuliani (@RudyGiuliani) March 23, 2020
.
Wait a minute here. People in New York City are allowed to go out to buy groceries and to pick up takeout orders. But Rudy Giuliani is seventy-five years old and particularly vulnerable to the effects of the coronavirus, so he shouldn't be going out at all unless he has to. Why isn't he using delivery services?
Also, why is Rudy forcing those store employees to stand near him longer than necessary, by making them pose for a picture? And why did he put his phone on the food counter? That spreads germs to him and from him. We're not making fun of Rudy over this. Not at all. We're genuinely concerned that this half senile idiot is going to get himself killed before he can stand trial. Rudy, go home!
Bill Palmer is the publisher of the political news outlet Palmer Report