Rudy Giuliani has bizarre all-caps meltdown as everything falls apart for him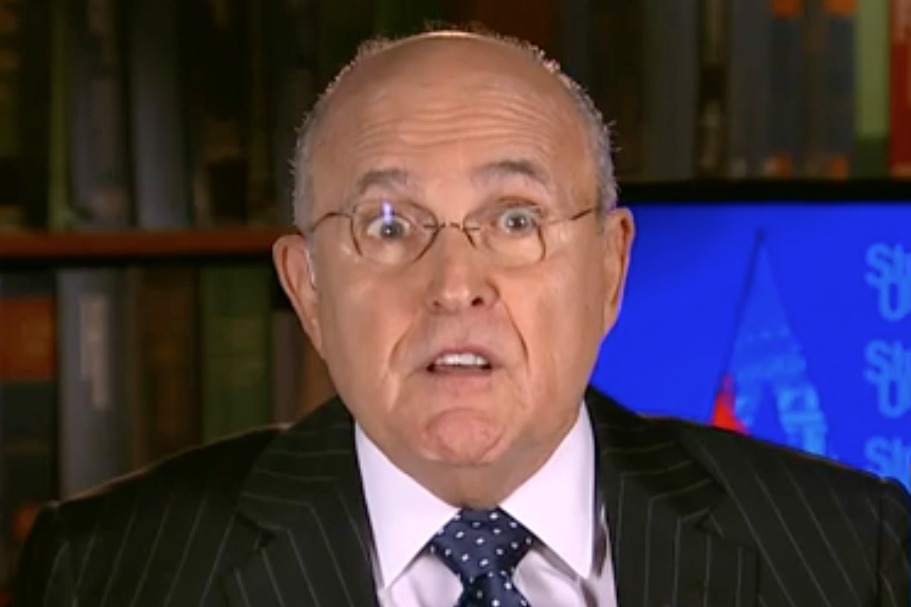 After Rudy Giuliani got caught helping Donald Trump cook up an utterly deranged phony scandal involving Joe Biden and Ukraine, he then moved on to serving as Trump's hype man for the phony "Obamagate" scandal. Now that this nonsense has unraveled as well, Rudy doesn't know what to do with himself.
Just how far gone is Rudy? Well, he seems to think that this counts as a coherent thought:
REMEMBER WHEN NYC WAS AN EXAMPLE OF THE RESURGENCE OF URBAN AMERICA?

ELECTIONS HAVE CONSEQUENCES.

REMEMBER THAT ON ELECTION DAY.

— Rudy W. Giuliani (@RudyGiuliani) May 21, 2020
.
What is Rudy Giuliani even talking about? He certainly has no idea. But considering how well New York has handled itself during the coronavirus crisis under Democratic Party leadership, we'll certainly remember to vote Democrat on election day.
Bill Palmer is the publisher of the political news outlet Palmer Report
Leave a Comment
Comments