Rudy Giuliani and Trump campaign caught red handed in forged election certificate criminal scandal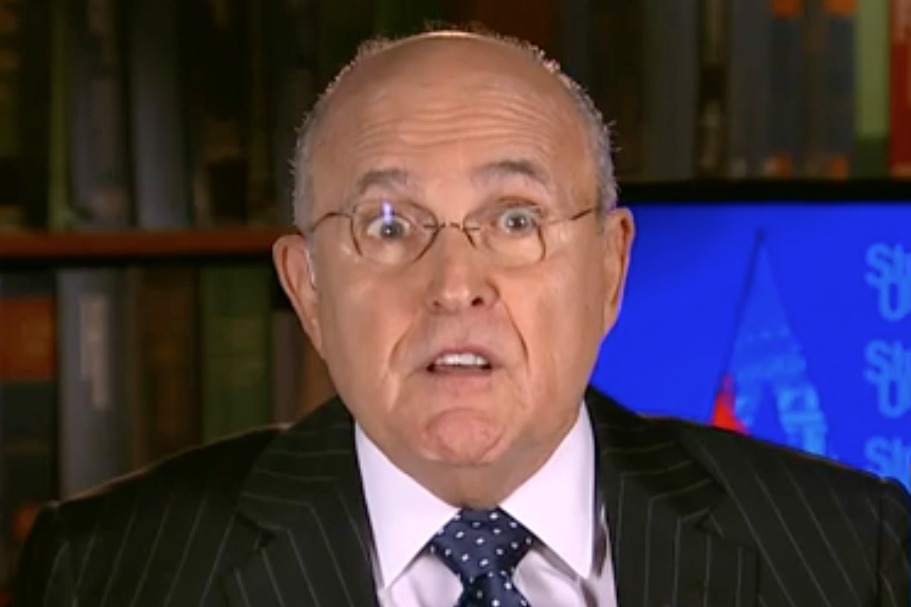 The question all week has been whether the scheme to submit forged election certificates to the National Archives, which falsely claimed that Donald Trump won several key swing states, was the work of a lone wolf or coordinated by the Trump campaign itself. On the one hand, the Trump regime was certainly corrupt enough to have tried something like this. On the other hand it was such a simplistically idiotic scheme, with such obviously little chance of working, we wondered if even the bumbling Trump regime was stupid enough to have been involved in something so dumb.
Now we have our answer: the scheme was in fact coordinated by the Trump regime, but it was spearheaded by world class idiot Rudy Giuliani. That's right, the guy who tried to hold a press conference at the Four Seasons hotel, but ended up having it at a landscaping store instead, was also behind the plot to trick America into believing Trump won by submitting obviously fake documents that simply claimed Trump won.
This is according to CNN, which broke the news tonight. It's a big deal because, while this plot had no chance of working, it was nonetheless a felony. That's not just our view; Michigan Attorney General Dana Nessel recently stated as much, and made a criminal referral to the DOJ over it.
So this means that Rudy Giuliani, who is already under a long running federal criminal investigation that's included a raid of his home, is now facing even more criminal trouble. With Rudy likely looking at a de facto life sentence in prison at this point, the real question may be whether Rudy ends up flipping on everyone else in Trump world to try to save himself. That is, if he can even remember his own name.
Bill Palmer is the publisher of the political news outlet Palmer Report