Ron DeSantis' worst nightmare is now happening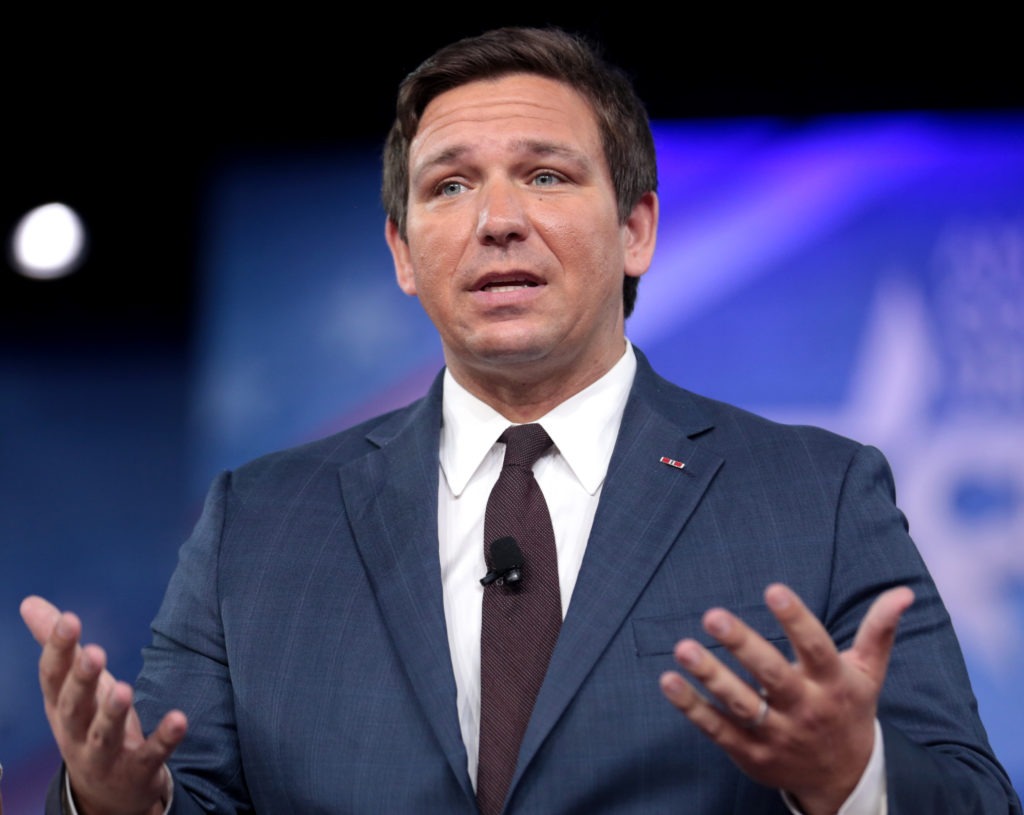 Florida Governor Ron DeSantis has a lot going against him when it comes to his 2022 reelection bid. His approval rating is mediocre. His 2022 matchup numbers against hypothetical opponents are troubling for him. His scandals keep getting uglier. He's a national pariah. And he's an idiot who keeps digging himself a deeper hole when it comes to alienating Florida's most powerful business entities.
The only thing that DeSantis has really had going for him lately is that he's lacked any actual 2022 Democratic opponents. Even though DeSantis is widely despised, it's tricky to rally statewide and nationwide support against someone when there's no one even running on the other side – particularly with the media painting an inaccurate picture of DeSantis' reelection somehow being inevitable.
But now that's changed. Charlie Crist, a popular and affable Democratic Congressman who used to be the Governor of Florida, has announced today he's running to reclaim that title in 2022. Also today, Democratic Congresswoman Val Demings – who has soared to nationwide acclaim over the past month – posted a promotional video which seems to suggest that she's planning to run for either Governor or Senator in 2022. This comes even as Florida Agriculture Commissioner Nikki Fried – the highest ranking elected Democrat in the state – appears to be gearing up to run as well.
So much for Ron DeSantis' grace period where the media could act like he was just going to magically get reelected because he had no opponents. Now he has one official opponent who's already won a statewide election in Florida (Crist), along with a potential opponent who has also already won a statewide election in Florida (Fried), and a potential opponent who is one of the biggest rising stars in Democratic Party politics (Demings). This is turning into a nightmare for DeSantis, whose best shot in 2022 would have been if he didn't have to face any strong Democrats.
The Florida 2022 race for Governor is going to be a barnburner. It's hugely important, not only because Ron DeSantis has destroyed Florida and the state needs to be reclaimed, but also because if DeSantis loses in 2022 then his career will effectively be over and we won't have to deal with him in the 2024 Presidential election. You can donate to the Democratic Party of Florida here.
Bill Palmer is the publisher of the political news outlet Palmer Report
Leave a Comment
Comments