Ron DeSantis just keeps finding ways to blow it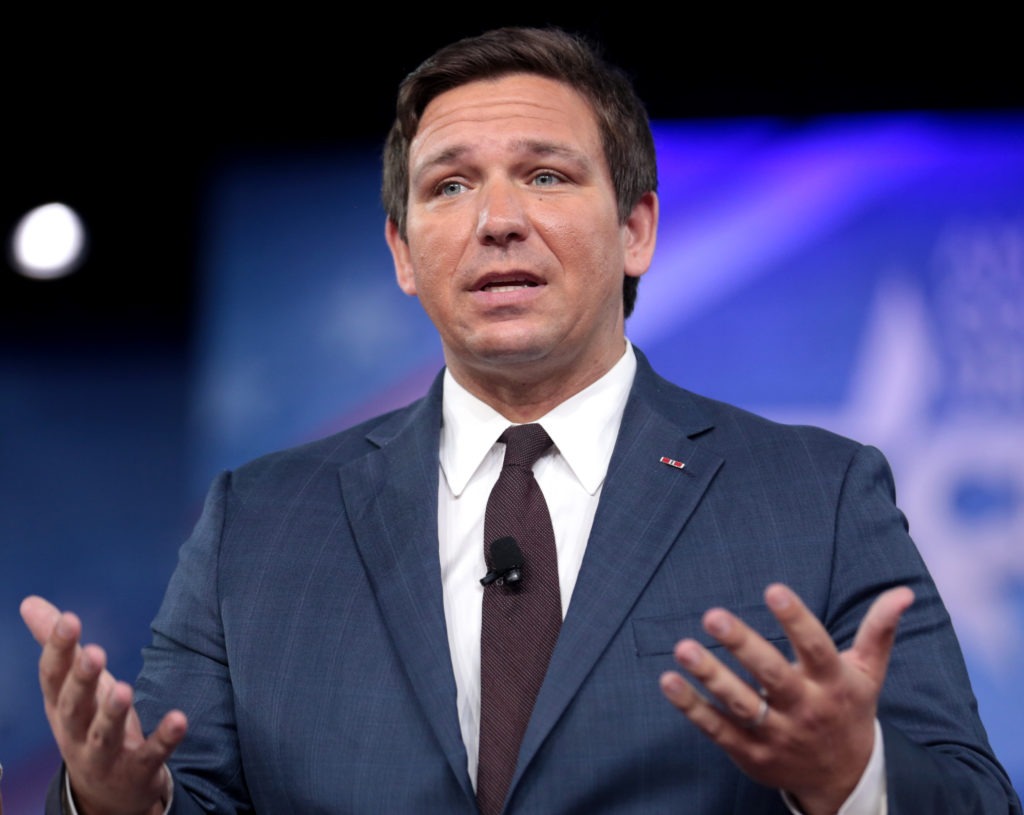 Florida governor Ron DeSantis is a lot of things — an idiot, a liar, and a Republican, to name a few — but now he's taking a page out of Donald Trump's playbook by racking up pandemic deaths with bad policy. Let's not forget this when he runs for office again.
DeSantis essentially dubbedn Florida an anti-COVID precaution state and it shows. "…Florida has become one of the worst states in the nation for infections, with more than 11,500 hospitalizations reported Tuesday by the U.S. Department of Health and Human Services. Over the past three days, the Centers for Disease Control and Prevention report that the state has had more than 50,000 new infections and 100 deaths."
Rather shockingly, DeSantis is actually preventing cities and school districts from having mask mandates. So much for hands-off "small government" conservative praxis. Just think of how stupid, selfish, and dogmatic you'd have to be to have a policy like that. It's common knowledge that such policies lead to surges in COVID deaths, so DeSantis is quite literally valuing politics over measurable numbers of human lives.
And of course, DeSantis is highly likely to run for office again. He's an obvious choice for a Florida senate seat, but he could even run for president someday. Looking at his record in Florida, however, makes it clear he's far from fit to run an ice cream kiosk, let alone the job he has now.
But we cannot forget this. DeSantis deserves unending shame for his flagrant depravity here. Such behavior is absolutely unacceptable for any level of political office. Hell, I wouldn't trust DeSantis to feed my fish while on vacation lest he decide they'd have more liberty and freedom in a gutter than their fish tank. DeSantis' fixation on the conservative byline of limiting government control on the individual has always been a facile, immature narrative, but given the life-threatening circumstances of the pandemic, it's just plain idiotic.
When DeSantis runs for office again, whenever and wherever that might be, this is perhaps the easiest scandal to understand that merits weighing him down and out of serious contention. Let the media and public take careful note and not forget—DeSantis doesn't deserve responsibility.
Democracy thrives in snarkiness