Ron DeSantis just got duped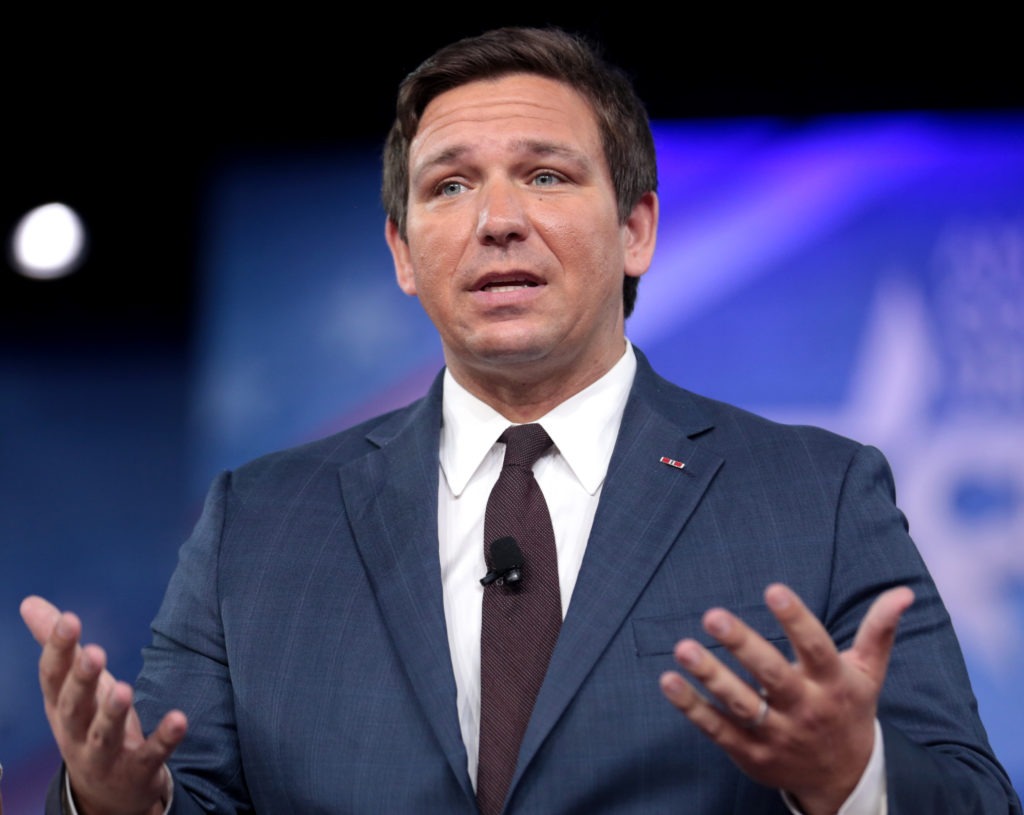 Snowflakes are very symbolic. They are symbols of purity in many legends and stories, and their delicate and hypnotizing beauty has produced figures and snowflake jewelry. And the state of Iowa would know about snowflakes. They sure see a lot of them during winter as snowstorms are known to pound the state, although, Iowans sure are a tough lot and are usually prepared for the billowing snow that comes to visit them.
And this week, there came calling to Iowa, a beautiful snowflake! It came in the form of a framed gift in Davenport, Iowa. And it was indeed lovely to behold. This snowflake was packaged in a frame as befitting the lovely snowflake it is. And it was given, as a present of sorts, to Florida Governor Ron DeSantis.
Well, this happens, people! Like it or not, we have to accept that many will indeed come bearing gifts for our charming soon-to-be presidential candidate. And Ron appeared happy to receive this bountiful gift. He even posed with it. This image of the captivating snowflake went viral — but not because of its beauty. It's because of the message hidden in the haunting loveliness of the snowflake: FASCIST.
You knew SOMETHING was coming, did you not? You didn't think this was actually going to be a story about how happy the book-banning Governor has made people did you? As for the message deep in the shimmering gift? I will echo many others on Twitter and say "If the snowflake fits…"
As of Saturday, this charming gift had been viewed on Twitter over one million times.
Yes, Ron was tricked into thinking that somebody actually LIKED him and that that person was so overcome with love for the fanatical Floridian that they wanted to give him a gift.
Welcome to Iowa, Ron.