Did Roger Stone just flip on Donald Trump or what?
Methinks, after yesterday, that Roger Stone has found Jesus. But more importantly, for those who've followed the Trump Russia outrage, he's found Mueller.
Yes, I believe he's flipped. Yesterday had to have had a huge impact on Roger Stone. His former partner had just gotten a sweetheart deal from Judge Amy Berman Jackson when he was tsunamied with multiple charges from New York. One does not need to be a rocket scientist to realize Manafort will die in jail unless he flips on Trump.
And frankly Roger Stone, while no rocket scientist, had to have seen his best laid plans crumble to dust once those New York charges were slammed onto Manafort's head. He was next and he knew it. So what else makes me think Roger flipped? Judge Jackson. She is anything but unprepared. The fact that she said she wouldn't address Stone's book being re-released, nor his Snapchat post, nor the insulting condescension by Stone's lawyers, sent a signal. She's allowing them all more time. Why? Some believe the delay is to let Stone hang himself, but he's already swinging from the evidence.
No, Jackson is no fool. Yes, she got on the bench today in a much more subdued fashion than yesterday. The MAGA crowd says she's finally realized Q is coming for her. Fox News says she came down hard on Manafort and suffered the political consequences of Manafort's lawyers calling her harsh. All of that is laughable. What is not laughable? Top Mueller prosecutor, Andrew Weissman, showing up for the Stone procedural this morning. Yes, one of the busiest men on Mueller's team just showed up in court just to wish Roger well.
Roger Stone was quite turned out for his hearing today, with ubiquitous pocket square and steampunk villain sunglasses. But the silver chain to what I believe may have been a pocket watch signaled to me that Roger Stone is out of time, and he knows it.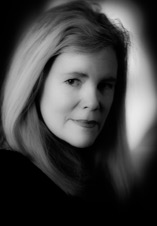 TR Kenneth is the author of the thriller, A ROOM FULL OF NIGHT.  You can read all about her at trkenneth.com and on Twitter