Republicans appear to be giving up on a certain Senate race – and it's not the one you think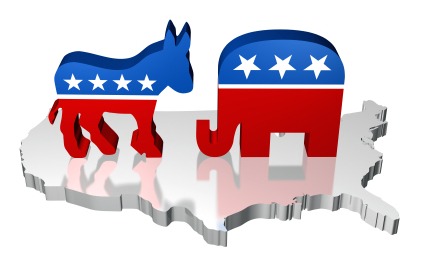 Throughout the 2022 election cycle the numbers – and the experts who study these things – have generally agreed that there are nine highly competitive Senate races. That includes five seats currently held by Republicans (Pennsylvania, Wisconsin, Ohio, North Carolina, Florida) and four seats currently held by the Democrats (Georgia, Arizona, Nevada, New Hampshire).
But as an election cycle starts coming down to the wire, the list of highly competitive races can narrow, for various reasons. Sometimes a challenger starts off behind and is expected to gradually make up ground, but never does. There are various other reasons why a race may cease being competitive. The key is to try to figure out when or if a race has fallen out of contention.
One of the surefire signs is when the party whose candidate is trailing begins pulling money from the race, and moving it elsewhere. Sure enough, the National Republican Senatorial Committee just announced that it's pulling millions of dollars from the New Hampshire Senate race. The NRSC is vaguely suggesting that it's only pulling this money because some other unspecified money is taking its place in New Hampshire, but that sounds like it's just cover for giving up. After all, the Democratic Senate incumbent in New Hampshire, who had been ahead by just four points in the polling averages per 538, is now eight points ahead in the polling averages. That's heading in the wrong direction for Republicans, with just a month left.
Interestingly, the NRSC says it's shifting that money from New Hampshire to four other races: Arizona, Georgia, Pennsylvania, and Nevada. That's not surprising, given that all along, these have been four of the closest Senate races on the board.
You might be surprised that the Republicans still consider themselves to be in contention in races where their candidates are Dr. Oz and Herschel Walker, who keep finding new ways to screw up. But the reality is that in a state like Pennsylvania or Georgia – which are very much purple when it comes to the Senate landscape – each candidate is going to get about 45% of the vote right off the bat, so neither party is ever fully out of contention. As proof of this, the polling averages have John Fetterman up by just six points over Oz, and Raphael Warnock up by just four points over Walker.
The fact that the Republican Party is shifting money into two races where it's behind by a combined ten points, is an indicator of just how troubled the Republicans' roadmap is for trying to win the Senate. If anything, the Republicans' two big opportunities may be in Arizona and Nevada, if only because Democratic activists around the nation aren't paying much attention to those races. Democrat Mark Kelly is up by six points in the polling averages in Arizona, but Democrat Catherine Cortez Masto is up by less than one point in the polling averages in Nevada.
It's not clear why the NRSC is declining to shift money into the other competitive Senate races. Marco Rubio's lead in Florida is just four points, but perhaps the Republicans are simply hoping that'll hold up on its own. Republican Ted Budd's lead in North Carolina is less than one point over Democrat Cheri Beasley, making it one of the most competitive races in the nation. And Republican JD Vance is now two points behind Democrat Tim Ryan in Ohio.
In any case, with the Republicans seemingly giving up on the New Hampshire Senate race but only shifting money to four of the eight remaining competitive races, it suggests the Republicans don't see an easy path to flipping the Senate. If anything the Republicans may simply be trying to keep the Democrats from getting to 52 Senate seats, which by all accounts would mean the end of the filibuster as we know it, and would unleash a tidal wave of Democratic Party accomplishments.
For the Democrats, the Senate picture is a lot more clear. We can't simply assume that Democrat Maggie Hassan will win reelection in New Hampshire; those of you who live in the region should still be out volunteering and canvassing for her. But for those of you who live elsewhere around the nation and are looking for a competitive Senate race to volunteer for from afar, you now have a number of viable options.
If you're not sure where to start, I would suggest getting involved in three particular Senate races right now:
1) North Carolina is going to be a super close Senate race, and the lack of national media attention means that even a small amount of outside help from you can make a difference. You can sign up for the Cheri Beasley campaign here.
2) Wisconsin is turning into a bit of a head scratcher, with highly flawed Republican incumbent Ron Johnson and fantastic Democratic candidate Mandela Barnes flip flopping in the polling averages. Democrats can't just assume this race will work out in their favor. You can sign up for the Mandela Barnes campaign here.
3) Flipping a Senate seat won't help the math if the Democrats lose one of their own seats. Far too little attention is being paid to the super close contest in Nevada. You can sign up for the Catherine Cortez Masto campaign here.
Bill Palmer is the publisher of the political news outlet Palmer Report