Donald Trump caught trying to pass off old 9/11 photo of himself
Considering all that's come before, we probably shouldn't be surprised. Donald Trump has a consistent bad habit of misrepresenting photographs and lying about crowds in general. He and his administration are also particularly inept when it comes to trying to misrepresent things. That brings us to the 9/11 memorial photo he tried to pass off today as being well, from today.
Donald Trump woke up this morning and posted a series of asinine false accusations against Hillary Clinton, but then he (or his social media handlers) eventually got around to remembering that today is 9/11. At 8:24am eastern time this morning, Trump's official Twitter account posted this message: "Departing Washington, D.C. to attend a Flight 93 September 11th Memorial Service in Shanksville, Pennsylvania with Melania." Attached was this photo, which we were clearly supposed to believe was from today. See if you can spot what gives it away: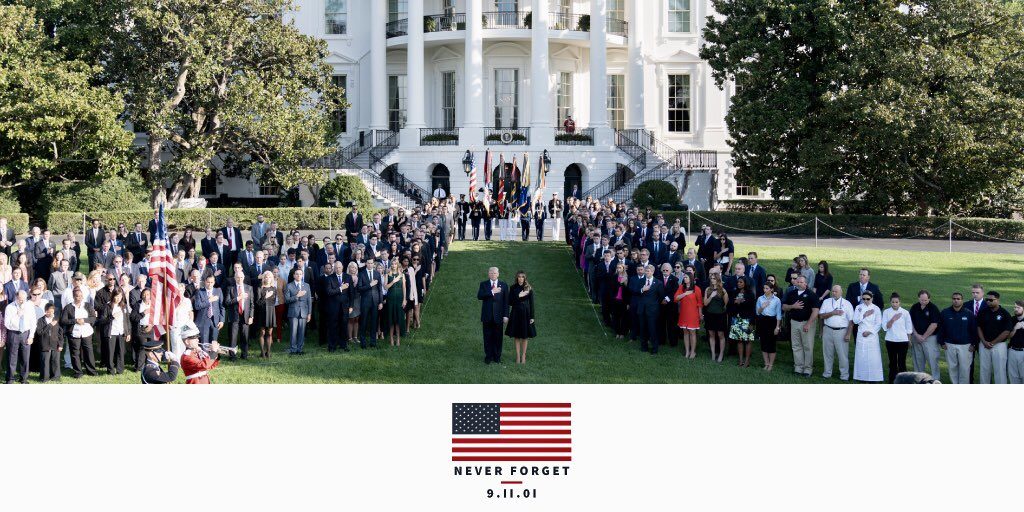 That's right, if you look over to the right side of the photo, you can clearly spot Omarosa, Hope Hicks, and former White House attorney Ty Cobb, all of whom have resigned over the past year, standing there. This photo is from a 9/11 ceremony that Donald Trump held last year, and yet here he is, trying to pass it off as being from today. Considering that Omarosa is now releasing secret recordings in an effort to destroy Trump, this gaffe is particularly embarrassing.
Bill Palmer is the publisher of the political news outlet Palmer Report
Leave a Comment
Comments