Mark Zuckerberg has a whole new problem
On Wednesday, while a posse of congressional Republicans stormed the SCIF in which the closed-door deposition of a witness in the impeachment investigation against Donald Trump was scheduled to take place, a public hearing on a different but also important issue was happening in another part of the Capitol building. It was Facebook's CEO Mark Zuckerberg who was making yet another appearance on the Hill – this time to answer questions about the company's plans to launch its very own cryptocurrency, called Libra.
In his opening statement, the 35-year-old tech CEO painted a bright picture of Libra's advantages for the disadvantaged who currently do not have easy access to local and global banking systems and are thus limited in their economic opportunities. He also stressed the importance of American innovation, cleverly conjuring up the specter of China overtaking the U.S. in the rapidly evolving cryptocurrency market. For some reason, however, Facebook's carefully crafted mission statement for the Libra project failed to point to the potential risks attached to the proliferation of cryptocurrencies, namely the fact that they are very popular with drug dealers, terrorists and other people who want to keep their monetary transactions outside the established and regulated banking system. But members of the House Financial Services Committee were quick to point out this problem.
All in all, Mark Zuckerberg's reception on the Hill could best be described as having been marked by deep distrust, not only vis-a-vis the projected global currency effort but also with regard to Facebook in general. Lawmakers used the hearing to air a long list of grievances against the company, raising questions about its civil rights record and the treatment of outside contractors, issues of data privacy and data security, as well as the platform's policies regarding hate speech and misinformation.
It was congressional freshwoman Alexandria Ocasio-Cortez in particular who astutely laid out why Facebook's past behavior was relevant to Wednesday's hearing about the company's plans for the future. Representative Ocasio-Cortez made a clever stab at Facebook's practice of analyzing user data to predict – and subsequently attempt to manipulate – consumer decisions on its ad platform:
"It's good to see you, Mr. Zuckerberg. I think you of all people can appreciate using a person's past behavior in order to determine, predict, or make decisions about future behavior. And in order for us to make decisions about Libra, I think we need to kind of dig into your past behavior – and Facebook's behavior – with respect to our democracy."
Ocasio-Cortez then proceeded to grill the CEO about his awareness of the Cambridge Analytica scandal in which the data of millions of unsuspecting Facebook users was mined in order to identify potentially persuadable voters in swing states who were then targeted with ads and content supplied by the Trump campaign.
Next, the congresswoman turned to a more recent controversy: the appearance of political ads on Facebook that contained provably false information about the Bidens, and the company's subsequent refusal to fact check the content of political ads in the 2020 election campaign. "Could I run ads targeting Republicans in primaries saying that they voted for the Green New Deal?", Ocasio-Cortez asked. "I think, probably," a visibly flustered Mark Zuckerberg conceded after a certain amount of maneuvering – before somewhat lamely adding that he thought "lying is bad."
Another Democratic freshwoman, Representative Katie Porter, pointed out during Wednesday's hearing that Facebook is currently employing about 60 lobbyists. Let's hope that lawmakers and regulators can resist the efforts of this army of lobbyist and will refrain from rewarding Facebook Inc.'s reckless behavior in the past by handing the company the world's purse strings in the future.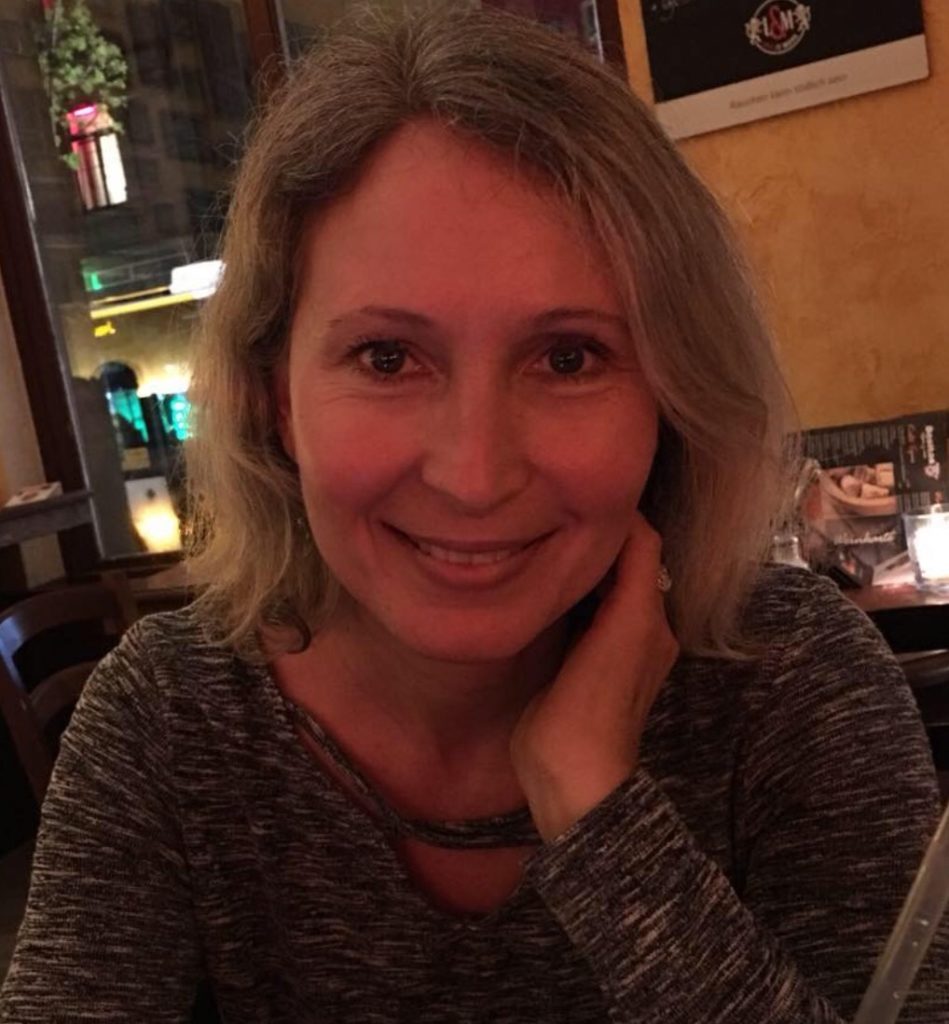 Isabel is a teacher of American language, literature and culture.
She lives in Germany with her husband and two children.