Keep an eye on this bad faith argument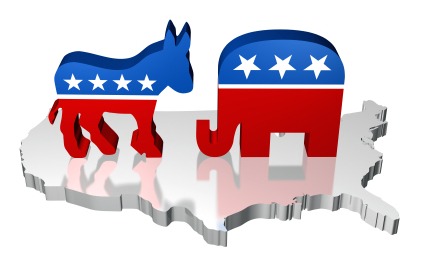 It's been two weeks since SCOTUS' repeal of Roe v. Wade, and made the lives of women in the United States considerably more dangerous than they've been in nearly the last 50 years. The blame for this incident rests squarely alone on the shoulders of those who have spent all these years fighting for its repeal – particularly an archconservative SCOTUS and the Republican presidents who appointed them to the highest court in the land – despite the last two Republican presidents not representing a majority of the electorate.
There are good reasons for why people dreaded this ruling – and years of planning have been spent on removing it once and for all. It's been a Republican rallying cry for years – and whatever happens next, it's going to be very difficult for progress to be made on abortion rights. Despite this, there has been a great deal of clamor on social media over whether the Democrats are doing enough to protect abortion rights in this country. To that end, President Biden recently rolled out a large scale executive order to protect access to reproductive health services as well as the privacy of patients – at a time when red states are rapidly acting to enact anti-abortion laws.
These are largely temporary safeguards that will be subject to legal challenges, and of course there are those who will argue that the Biden administration isn't doing enough. Keep track of the people who use this bad faith argument – and what they do in response to the latest executive order, as these are largely the people who sound off the loudest but aren't interested in the heavy lifting necessary for change to happen. The only way we can change things for the long term is by electing more Democrats on both the state and federal level – and with our momentum in midterm polling right now, it's definitely a step in the right direction that we can take.
James Sullivan is the assistant editor of Brain World Magazine and an advocate of science-based policy making