The real reason Congressman Jeff Van Drew just defected from the Democratic Party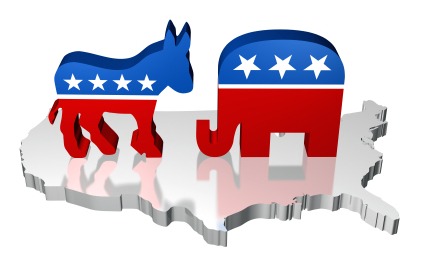 Congressman Jeff Van Drew, the only House Democrat who appears set to vote against impeaching Donald Trump, met with Trump today and then decided to switch from the Democratic Party to the Republican Party. This is a surprising development and frankly a bizarre one. But Van Drew's decision probably just increased the odds of the Democrats retaining his seat in 2020.
If Jeff Van Drew has been under the impression that he needs to vote against impeachment in order to get reelected in his district, he's been relying on some bad political advice. The New Jersey 2nd is a moderate district that Barack Obama won by eight points in 2012, before Donald Trump won it by four points in 2016. In the blue wave of 2018, Van Drew won it by six points as a Democrat. In other words, this is a district that can, and frequently does, go either way.
Let's say Jeff Van Drew were running for reelection in 2020 as a Democrat. He's alienated the Democratic voters in his district by voting against impeachment, and the Trump supporters in his district aren't going to suddenly vote for a Democrat just because he voted against impeachment. So if Van Drew were running as a Democrat, and he survived the inevitable primary challenge, he would likely have lost a general election race that the Democrats otherwise could have won.
Now that Jeff Van Drew is running for reelection as a Republican, it means the Democrats can run a pro-impeachment candidate against him, while the Republicans are stuck with a turncoat like Van Drew who doesn't appeal to either side. In other words, the Democrats will have a better chance of winning this district in 2020 now that Van Drew is playing for the other team.
Of course all that Jeff Van Drew had to do in order to get reelected was to vote in favor of impeachment and then remain a Democrat. He's been loudly opposed to impeachment from the start, and maybe he's just too stubborn to admit he was wrong all along. Or maybe Donald Trump held something unseemly over his head during their meeting today. Either way, Van Drew's departure from the Democratic Party isn't just a matter of good riddance to bad rubbish; it actually helps the Democrats' odds of retaining the House in 2020.
Bill Palmer is the publisher of the political news outlet Palmer Report