Is this what Donald Trump is trying to distract us from?
Something big is coming. Trump seems to be worried about the Ghislaine Maxwell situation now that her private documents were ruled to be revealed. Expect colossal distraction like the class action suit Trump is putting together against Twitter and Facebook. But the real story will always be Trump and his utter foulness.
To remind everyone, "Katie Johnson" – not her real name – filed suit against Trump and Epstein in 2016 for sexual assault when she was a child. She dropped the suit shortly afterward stating she was threatened and too afraid to go forward. Certainly, this needed more of a spotlight in 2016 and needs it again. With Epstein dead and Maxwell sitting in prison, now would be a very good time to bring this to the forefront.
The lawsuit 1:16-CV-04642 filed in the SDNY makes for painful reading, It is graphic and there is another child victim involved. Everyone is innocent before proven guilty but Trump's behavior in it, if true, is beyond stomach churning. Epstein was a master at evading his child victim's pursuit of justice and it's no surprise that Trump would take his cue from his BFF. But things will change if Maxwell flips. And we believe she will.
The Metropolitan Detention Center Brooklyn where she is being held in Federal custody is filthy, poorly maintained and poorly heated and vented. This being endured by a British socialite who grew up with every comfort her millionaire father could bestow upon her is, according to her attorneys, wearing her down. Maxwell is not only going to flip but flip hard. We don't know who she'll implicate but Trump will be there in the mix. And take note: Maxwell will be a good template for Ivanka when it's her turn in the barrel.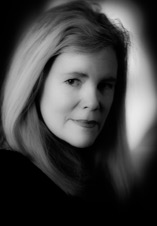 TR Kenneth is the author of the thriller, A ROOM FULL OF NIGHT.  You can read all about her at trkenneth.com and on Twitter