The "I alone can fix it" candidate has his opportunity to prove that statement's truth. The odds are not in Donald Trump's favor. As the stock market does a daily tumble and the Coronavirus is no longer a disease "over there," Trump's blood pressure is likely is the unhealthy zone. The economic free-fall is the sort of trickle-down economics that will not serve Trump well in this election year.
Trump's attempt at a calming news conference left viewers more confused than before. When Trump was seeking to downplay the severity of the virus he was calm, wearing his liar's face. When he passed the microphone to the scientists, the seething angry Trump reappeared, as he knew that he had lost control of the message. The White House is in transparent Chaos Strategy mode. Having gutted all the relevant agencies due to his deep-state paranoia, Trump has a big problem. The government is lacking experts in science, intelligence, or national security.
Trump is losing control. Modeling himself after any random dictator, Trump has declared that the scientific community must seek permission from the ill-prepared Mike Pence before speaking to the public. This plan is already failing as a new whistleblower complaint alleges that federal workers assisting the evacuation of Americans in China were without any necessary protective gear. A U.S. resident without a known origin of the virus is now in serious condition, and the stock market is in historically lousy shape with enormous daily sell-offs.
Absolutely nothing is under control, and the president who is known as a liar can do little now to calm the public. Panic is setting in as people chatter about how to prepare their families for a pandemic. No one cares about the stock portfolios of the Mar a Lago guests. People want to know whether it is safe to send their kids to school, book a vacation, and if it is time to stock up on pop-tarts and canned soup.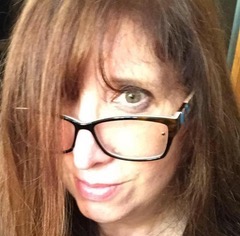 Virginia is a university & law school graduate, mom, entrepreneur and angry Democrat, hoping for change.