Here's the thing about the Ketanji Brown Jackson confirmation hearings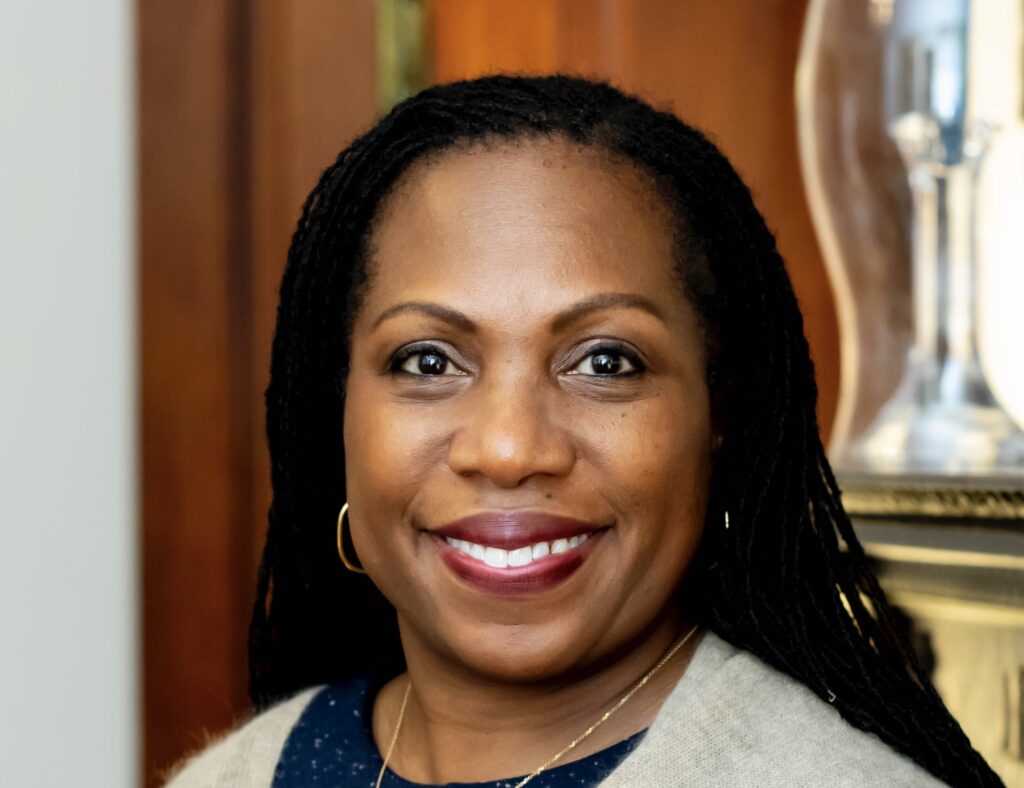 Judge Ketanji Brown Jackson brings a lot more to her possible inclusion on the Supreme Court than being a Black female. Like several of her counterparts on the court, Jackson has worked both as a corporate lawyer and a prosecutor, but the New York Times points out one distinct difference: Jackson would be the only justice on the High Court to have worked for the poor and powerless. As a public defender, Jackson represented people who could not afford an attorney, and in that role, she often had no control or say over who she represented. Her work in this arena followed her into private practice, as she wrote about the unfairness of the justice system and served as a member of the federal Sentencing Commission, which organization sought to reduce mass incarceration.
Judge Jackson tends to have a more tolerant view of the world, a world not colored by money, class, or any of those things that sometimes make us believe we are better than others. Her life is not that different from ours. She has relatives who have worked in law enforcement and an uncle who is serving a life sentence on cocaine charges. Her parents were public-school teachers and administrators. In a sense, she comes from humble beginnings. According to NYT, she would also be only the third justice to have graduated from a public high school (Alito and Kagan being the other two). Though her background in defending the poor and voiceless is honorable, that background is what Republicans are trying to criticize, which is all they can do because Democrats have the power to confirm her without even one Republican. It is, however, noteworthy that Republicans even stoop to this level. NYT reported that Mitch McConnell has suggested that Judge Jackson has "a special empathy for criminals." No, she has a special empathy for those with no voice. McConnell would know nothing about that, as he is one of those who sees himself above others. Before Judge Jackson's confirmation hearings are over, Republicans are going to show just how petty and class-driven they are, but some citizens are ready to show them they are wrong.
Huffington Post reported that a group of Black women recently rallied outside the Supreme Court to show their support for Judge Jackson. They held signs that said, "My Justice, She's Black" and "Confirm KBJ." Melanie Campbell, the president and CEO of the National Coalition on Black Civil Participation, spoke to HuffPost: "Someone who's had the lived experiences she's had is missing from that bench. Someone who is not a prosecutor. Someone who has defended others as a public defender. She's served all her life." Served, she has, and now, it is time for her to serve by becoming a justice on the Supreme Court.
As a Black woman, Judge Jackson knows all too well about inequities in this country, especially as it relates to the criminal justice system. She is not "soft on crime" – she is learned on crime, which allows her to view cases from an angle that the white men who criticize her can never understand.
Shirley is a former entertainment writer and has worked in the legal field for over 25 years