Here come the 2023 off-year elections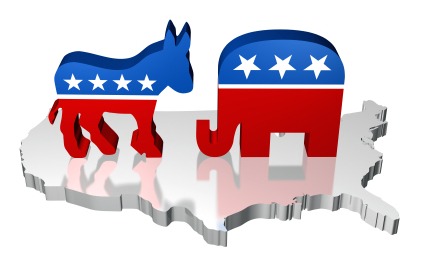 When we talk about upcoming elections, it's easy to set our sights on 2024 with an emphasis on re-electing President Biden and retaking the House majority. It's also easy to forget that a number of pivotal elections will be taking place on the local level but are equally important in the wake of the Dobbs Supreme Court decision.
Both Virginia and New Jersey will have midterm elections – and in the former, there is the possibility of Republicans assuming full control of the government unless Democrats put in the work to win. There are also gubernatorial elections in Louisiana and Kentucky – in addition to Supreme Court special elections that could shape the way election maps are drawn for the next decade or longer.
The good news is that we're off to the races – as the first special elections of the year would indicate. In a local election for state senate, to replace the seat vacated by Rep. Jen Kiggans, Democrat Aaron Rouse won – defeating the Republican candidate 4-1 in the absentee vote.
Our momentum is still going into the new year and we can keep the Youngkin administration in check. There's a lot of talk about off-year elections but for as long as the GOP plans to destroy democracy for good, those don't exist anymore. Find a race where the candidates are close and support the Democrats running so we can prevail in 2023 and 2024.
James Sullivan is the assistant editor of Brain World Magazine and an advocate of science-based policy making