Has the Supreme Court blowback against the Republican Party already begun?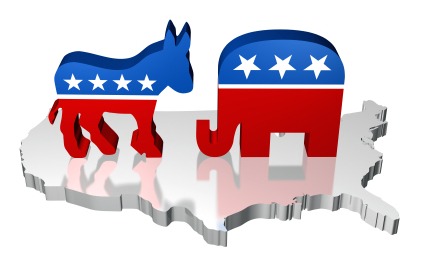 The leak about the Supreme Court planning to strike down Roe v. Wade has already galvanized the American public in support of the Democratic Party in the November elections. You can see it already on social media. You can see it in the form of protests. But how will all of this translate to actual voting numbers?
Yesterday the Democrats managed to flip a Michigan State House seat that they'd lost by a whopping 26 points in 2020. This race involved a strong Democratic candidate in the form of Carol Glanville, and a Republican candidate who couldn't stop putting his foot in his mouth, so it's difficult to say how much of this massive swing in the Democrats' direction was due to the specifics of this race, and how much of it may have been instant blowback against the Supreme Court leak.
But keep in mind that one of the things this particular Republican candidate got in trouble for was an offensive remark he made about rape – which certainly came into last minute focus in light of the Supreme Court's attack on women.
So if yesterday's election is even remotely an indication of the blowback that the Republican Party is facing from voters, then the Democrats have a real shot at winning the November midterms and even expanding their majority. Of course it'll require putting in the usual work required to win: voter registration, outreach, phone banking, donating to viable candidates, and all the things that always cause us to win when we do win.
Bill Palmer is the publisher of the political news outlet Palmer Report