GOP hits the panic button
To prove the power of women in this country, many are calling for a boycott of goods unless absolutely necessary. Women are the most targeted group for marketers. Buying only necessities and not luxuries will put many companies in a house of pain. Driving less, shopping less, just for three consecutive days could wake up the economy to a new reality.
Of course, the Republicans will blame Biden for any economic discomfort, but none of this will work. We will push back against the lies being told and make sure every Republican knows what the truth is. Pro- choice men and women have enormous power to wield, and the best minds are on it.
Meanwhile, Linsey Graham has curiously done a 180 on Trump's BFF, Putin, calling for him to be labeled a terrorist, and Elon Musk is promising the good ol' days will be back with Trump tweeting again as soon as he takes the reins of Twitter. Who cares? Graham was caught trying to overturn the election in Georgia and we believe he's now running scared. And Elon Musk can take one of his rockets to Mars and stay there. We will not let them have influence. And without us legitimizing them, they will remain invisible. As they should.
The real story today is that traitor-to-her-gender, Susan Collins, has filed a police report about some chalk drawings protesting her lies about her support for women's reproductive freedom. Reminder: the folks who are engineering the laws that you die of ectopic pregnancy insist you be polite. Let's tune out the distractions and noise. It's imperative we stay focused and VOTE!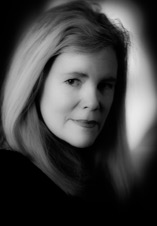 TR Kenneth is the author of the thriller, A ROOM FULL OF NIGHT.  You can read all about her at trkenneth.com and on Twitter