Donald Trump's G7 was even more of a disaster than we thought
After having made a big deal of having reached an agreement to reach an agreement with Japan on Sunday, Donald Trump started into the last day of the G7 summit by playing hooky and skipping the group's meeting on climate change. The note of excuse he presented to explain his absence was that he had one-on-ones with Germany's Angela Merkel and India's Narendra Modi that went longer than expected. Quite puzzlingly though, there are photographs of both Merkel and Modi attending the session on global climate change while the chair of the American president remained empty. Most school kids do better than that when they skip out of a lesson.
Trump did however show up for the final press conference together with the summit's host Emmanuel Macron. During his introductory words, President Macron – smiling somewhat facetiously – held up a piece of paper with a short one-page summary of the summit's results and delivered a few remarks on what the world leaders had reached general agreement on. One prominent issue that was discussed was Iran, and the group agreed that the country needs to comply with its obligations, that it can never be allowed to have a nuclear weapon, and that Iran should not present a threat to stability in the region. Macron referred to the results of the summit talks as a roadmap and renewed his call for further negotiations.
The French president also stated that a compromise had been reached in the dispute between France and the U.S. on the issue of taxing large internet companies. Trump had threatened to retaliate by imposing tariffs on French wine imported into the U.S. if France were to levy taxes on services provided by American digital companies. However, when a reporter later asked Donald Trump – in a tongue-in-cheek fashion – if he was going to refrain from putting tariffs on French wine after his wife had enjoyed some of the good stuff at last night's dinner, the teetotaler president remained non-committal.
Something that was quite striking about Emmanuel Macron's statement to the press today was that he kept emphasizing that "WE have worked hand in hand with President Trump", thus – inadvertently or deliberately – drawing a line of demarcation between the American president and the rest of the world leaders. Despite the outward show of unity from both sides, the rift between the various parties was a constant undercurrent of the entire summit. As an outward manifestation of this division, the two leaders only held the first part of their press conference together before Macron left the stage and the room to Donald Trump after a few remarks and a brief Q&A session in which the presidents each took two questions from reporters.
Alone on the stage, Trump touched on a number of topics, albeit without delivering anything that could justly be labeled new information. Instead, he riffed endlessly on familiar themes, such as the planeloads of imaginary money that were simply given to Iran for nothing in return, or the claim that Russia had been excluded from the meetings of world leaders because Putin had "outsmarted" Barack Obama in 2014.
The only thing that sounded like news was Donald Trump's claim that "China called. They want to make a deal." But so far, the Chinese government has denied that any phone conversations have recently taken place, and at this point it is hard to decide whom to believe. Perhaps there was a phone call, perhaps there wasn't. Maybe the call came from within the house. Maybe it was a prank call from Joe Biden.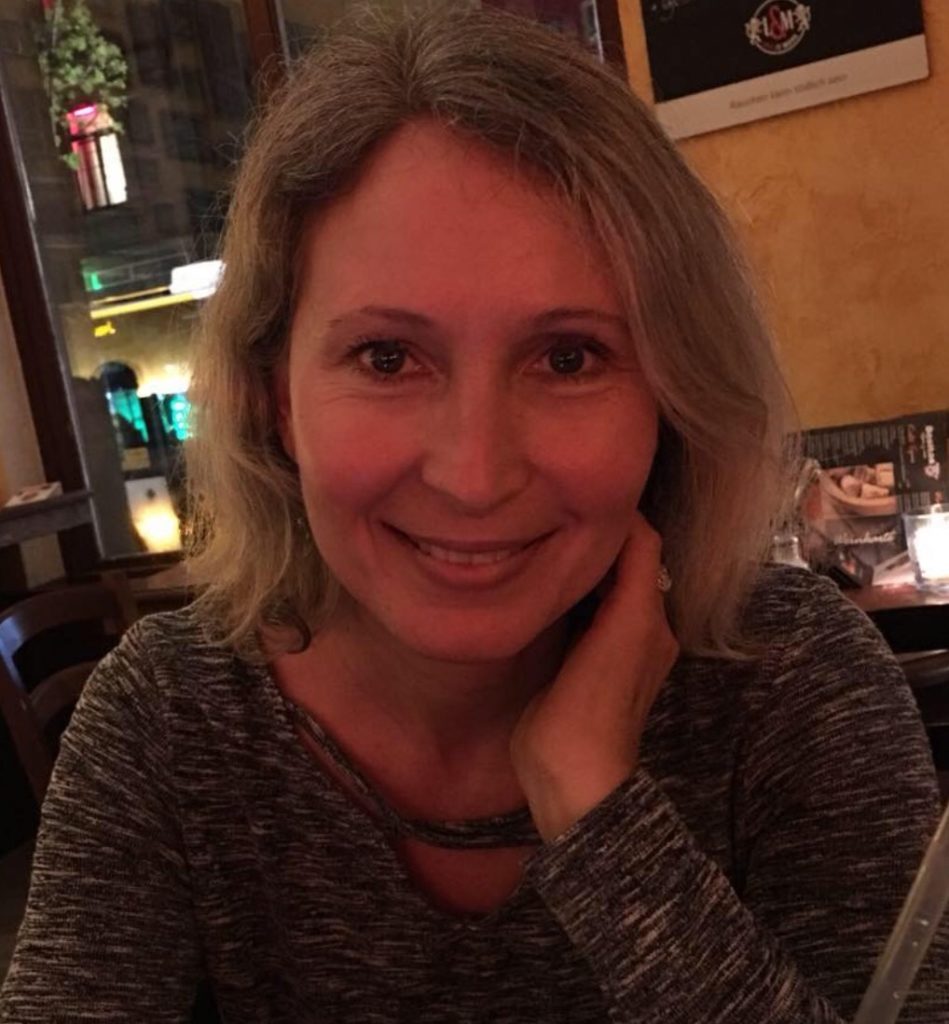 Isabel is a teacher of American language, literature and culture.
She lives in Germany with her husband and two children.