Donald Trump apparently just fired Rudy Giuliani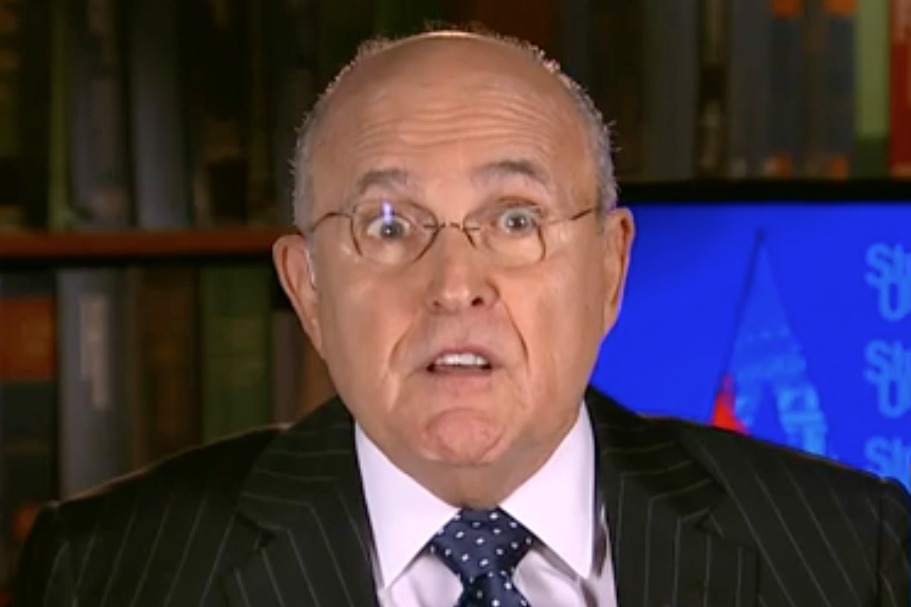 Just a couple months ago, Rudy Giuliani was the lawyer in charge of Donald Trump's illegal effort to overturn the 2020 election results in multiple states. Rudy was expected to represent Trump in the 2021 impeachment trial, but he ended up releasing a statement saying that he couldn't do it because he was a "witness" in the Capitol insurrection (he's actually a co-conspirator).
Now Trump has apparently ditched Rudy Giuliani entirely. Trump's handlers have released this statement to CNN: "Mayor Giuliani is not currently representing President Trump in any legal matters."
What we find interesting here is the timing. It's not as if Rudy Giuliani is running around falsely claiming to represent Trump. So even if Trump has parted ways with Rudy as legal counsel, why would Trump make a point of making such a public statement?
It makes us wonder if Trump has concluded that Rudy Giuliani is finally about to get indicted and arrested, and so he wants to publicly distance himself from Rudy while he still can. It's possible that Giuliani has been informed by the DOJ that he's about to be indicted, which sometimes happens in an effort to get the target to cut a last minute plea deal. It's further possible that Rudy informed Trump that Rudy is about to be indicted, and that Trump responded by hanging Rudy out to dry.
Given the timing, it's also possible that Trump is trying to insulate himself from the suit that Congressman Bennie Thompson and the NAACP filed against Trump and Giuliani this morning. Trump could be planning to argue that he had no idea Rudy would make his "trial by combat" speech. We'll see. This announcement from Trump could have been spurred by a few different things, but we doubt it's nothing.
Bill Palmer is the publisher of the political news outlet Palmer Report
Leave a Comment
Comments