Everyone at Rudy Giuliani's press conference yesterday was exposed to coronavirus by Andrew Giuliani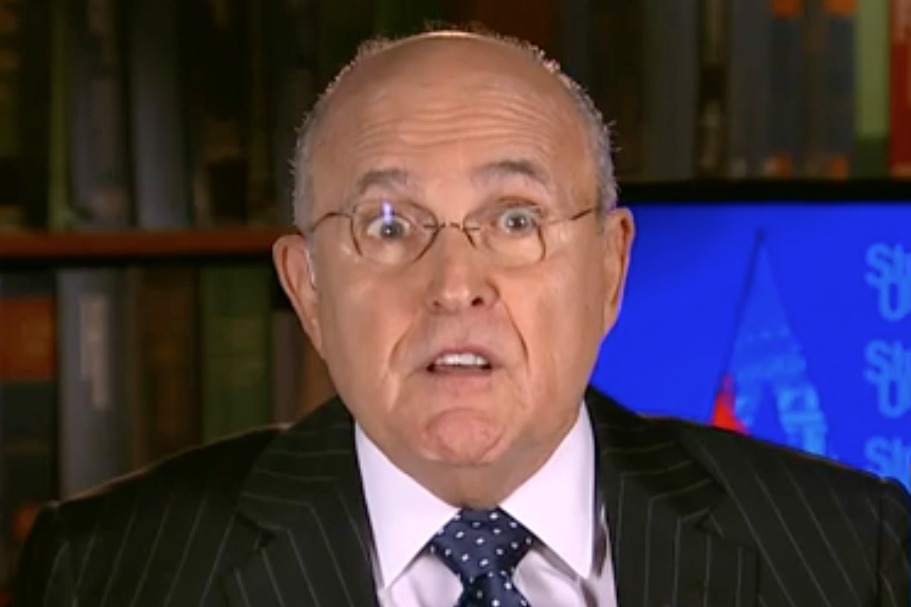 Rudy Giuliani's son Andrew Giuliani has tested positive for coronavirus, after having attended Rudy's press conference yesterday. I wouldn't wish this awful virus on anyone. But this is at least the third time that Rudy has been exposed to coronavirus in the past three weeks, which makes it hard to explain why Rudy doesn't have it.
Two possibilities comes to mind. One is that Rudy Giuliani had coronavirus awhile back, didn't have symptoms, didn't know he had it, and therefore has some degree of temporary immunity protecting him. The other possibility is that Rudy is the super spreader, and when these people around him are testing positive, they're not exposing him to it, they caught it from him.
In any case this means that everyone at Rudy's press conference yesterday – Jenna Ellis, Sydney Powell, and all the other buffoons – have now been directly exposed to coronavirus by Andrew Giuliani. That press conference wasn't just a health hazard for democracy, it was a health hazard, period.
From a distance it's difficult to tell if Rudy Giuliani might be sick or not, because he's in such terrible shape to begin with. The flop sweat, the shakiness, and so on, all point to a guy who's suffering from poor health. So if he had a mild case of coronavirus on top of it, we might not be able to spot it. In any case, this just keeps getting uglier for Rudy.
Bill Palmer is the publisher of the political news outlet Palmer Report
Leave a Comment
Comments