Donald Trump's growing hatred of Ron DeSantis could derail his 2022 reelection chances in Florida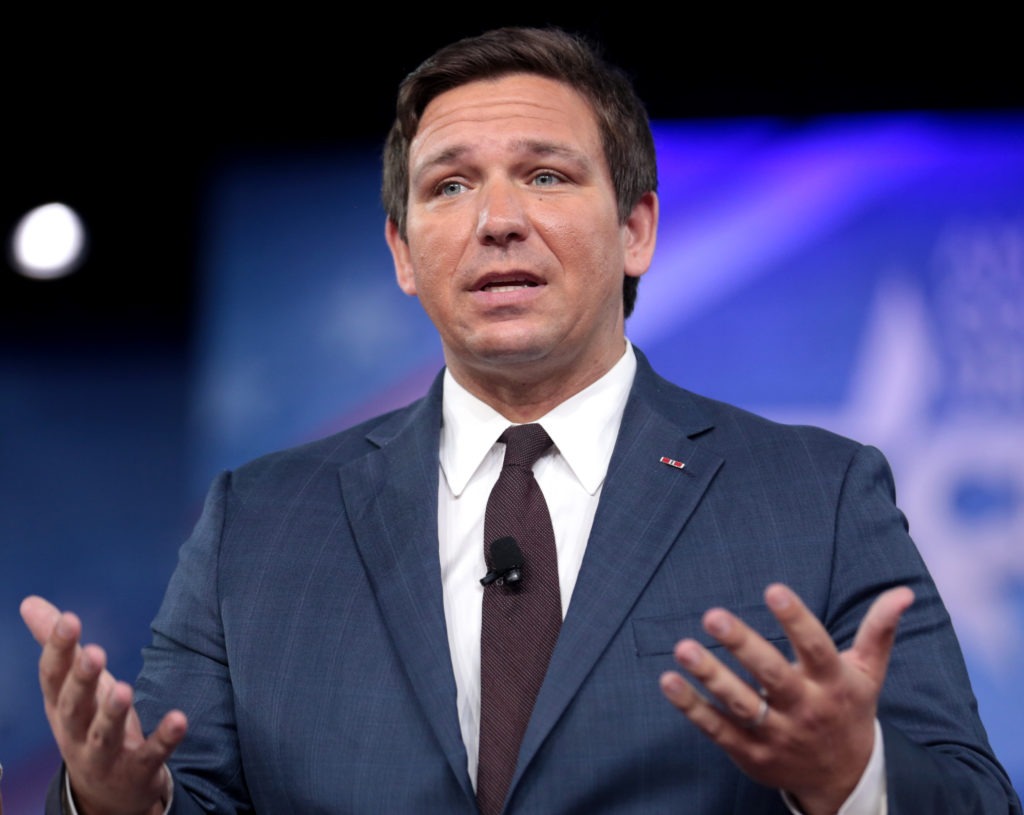 Large chunks of the mainstream media have spent the first half of 2021 trying to build up Florida Governor Ron DeSantis as some kind of frontrunner for President in 2024. It's not clear that DeSantis actually has any such prospects. But he's incompetent and corrupt and assholish, and that means the media can scare people into staying tuned in by pushing the notion that DeSantis is inevitable.
Palmer Report predicted that because of this early media attention and the scrutiny that comes with it, DeSantis would end up melting under the spotlight long before 2024. Sure enough, DeSantis is running into trouble already, thanks to – and we should have seen this part coming – Donald Trump.
Despite his toxically low favorability rating, lack of social media presence, and advancing criminal investigations, Trump is surely still fantasizing about running for President again in 2024. Because the media has moved on from pretending that Trump is the 2024 frontrunner, and is now pretending that Ron DeSantis is the 2024 frontrunner, it turns out Trump is enraged at him.
Vanity Fair says that Trump now "f—ing hates" DeSantis – and we all know how this is likely to play out from here. Trump inevitably ends up lashing out at and sabotaging anyone he sees as a threat, even if that person is a loyalist.
Here's the interesting part about where this is headed. New York has begun issuing criminal indictments against the Trump Organization, with a grand jury that's empaneled for another four and a half months. This points to Donald Trump himself being indicted sometime in late 2021, with his criminal trial taking place in perhaps mid to late 2022.
In other words, just as Donald Trump will finally be facing the prospect of being sentenced to prison, and his entire life is unraveling, Ron DeSantis will be up for reelection. DeSantis is already facing two solid Democratic challengers, in the form of Nikki Fried and Charlie Crist.
Given that DeSantis only won the race for Governor of Florida by 0.4 points in 2018 to begin with, he's already vulnerable. Now he's got his would-be biggest ally Donald Trump, a guy he shares a largely overlapping support base with, jealous of him and sniping at him. That sniping will only get worse as Trump's life continues to be further dismantled. DeSantis has a real problem here.
Bill Palmer is the publisher of the political news outlet Palmer Report