Donald Trump is terrified of what's about to happen to him
Trump is finally coming out of hiding at Mar-A-Lago and it's not pretty. In an exclusive interview with Hannity, he rambled on about how his staff kept inquiring about his ties to Russia which, of course, made him look guilty as hell. Then he took the opportunity to wax enthusiastic about how well he got along with Putin. Finally, he also hinted at his run in 2024.
This is significant, because if he can show he's a Presidential candidate, it's obvious he believes it will offer him some kind of bargaining power for delay or immunity from prosecution. It won't work. New York won't care, nor will the Treasury Department and the DOJ. If you look closely at Trump's eyes during the interview, the one thing that jumps out besides his lack of personal grooming, is the fact that he looks terrified.
He looked this way in the "Rusher" interview with Lester Holt. Every time Russia gets mentioned he has this frightened look in his eyes. The worry is palpable. The thing we can't figure out is if he's afraid of the US DOJ, Putin, or the Russian mob. We suspect it's all three.
The Republican Party just wants to win at all costs, even to the point of ignoring election interference from a hostile foreign power. Now George W. Bush has piped up about Republicans turning nativist, which is strangely ironic given Republicans' lack of conscience in dealing with Russia. The question we've all got to ask is why they want America First when they're willing to sell it down the river to Putin.
More will be coming out in the next few weeks. But watch Trump closely. The one thing we've learned from his behavior is if he's calling something a hoax, it's very real and the harm he's doing to cover himself is very real.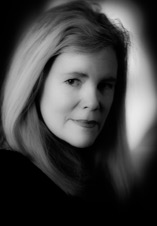 TR Kenneth is the author of the thriller, A ROOM FULL OF NIGHT.  You can read all about her at trkenneth.com and on Twitter