Donald Trump and Roger Stone have a huge problem
What we've all known since Trump came down that escalator in 2015 has finally happened. His traitorous dealings with Russia, his grifting off of charities, his smarmy kids running their own deals, all of it, has finally come to a head. How so? Because the founder of the Oath Keepers has been charged with seditious conspiracy.
Stewart Rhodes, the founder of the Oath Keepers, is facing 20 or more years in prison for the January 6th assault on the Capitol. He has stated to the press before that he and others have felt abandoned by Trump. Facing charges as serious as seditious conspiracy is surely going to make him nostalgic for the militia maneuvers he and his other gravy seals used to perform on the weekends in preparation for storming the Capitol because none of that will ever be happening again where he's going.
And Trump will continue to stay away as fast and furious as he has been, especially now that he's top of the seditious conspiracy pyramid. Though it never occurred to these morons, their dear leaders, Trump, nor his BFF Putin even, have enough money to bail all the traitors out of seditious conspiracy charges brought by the US Government.
Rhodes' communications are surely in the hands of the DOJ and it's doubtful he's going to prison for twenty years without confessing who else was in on the traitoring. Roger Stone first comes to mind as he used Rhodes as his "bodyguard" on January 6th. And where there's Roger Stone, Trump & Co. aren't far behind. This is going to get interesting very fast. The thing to know here is that Rhodes and named others in the indictment conspired with each other and with "other co-conspirators, known and unknown to the Grand Jury."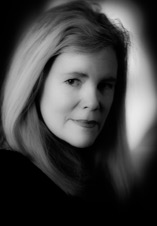 TR Kenneth is the author of the thriller, A ROOM FULL OF NIGHT.  You can read all about her at trkenneth.com and on Twitter