Donald Trump throws Rudy Giuliani all the way under the bus after grand jury targets Rudy for indictment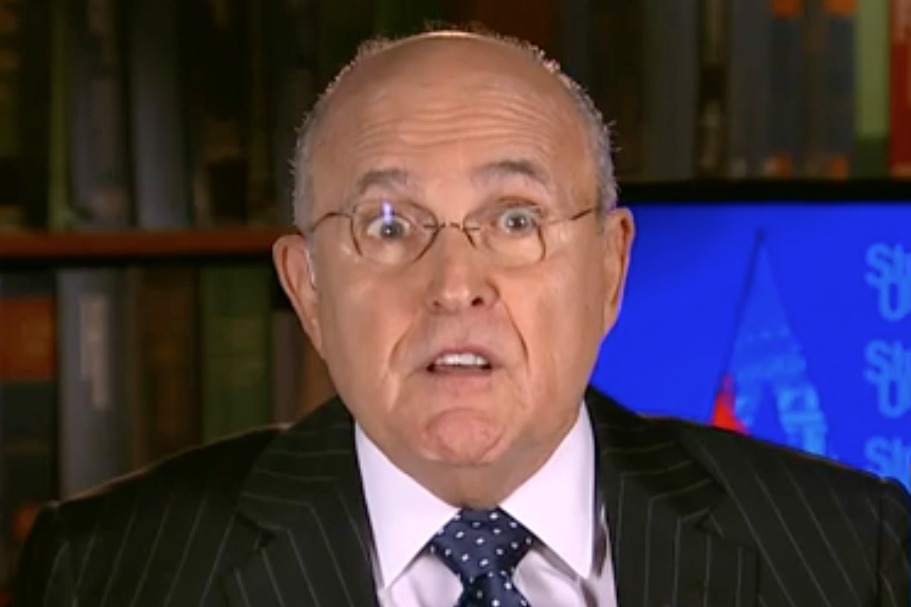 Last night we learned that a federal grand jury is targeting Rudy Giuliani for criminal indictment on a boatload of charges, thanks to a grand jury subpoena obtained by Reuters. It's now clear that Rudy is about to become a massive liability for Donald Trump. Accordingly, Trump has suddenly decided to throw Rudy under the bus in a very public manner.
Donald Trump just did an interview with disgraced former Fox News host Bill O'Reilly. During the interview, Trump asserted that he did not direct Rudy Giuliani to carry out the Ukraine scandal antics. Further, Trump claimed that Rudy "has other clients" and "does a lot of work in Ukraine," according to a clip of the interview obtained and aired by MSNBC's Ari Melber.
So what's happening here? There's no question that Trump is now throwing Rudy all the way under the bus, and setting him up to take the fall for the Ukraine extortion plot. It's unclear how Trump plans to pull this off, as he's the one who held up the aid and called the President of Ukraine to demand a fake Biden scandal in return. That said, desperate times call for low-percentage desperation heaves.
We'd guess that Donald Trump is doing this because he saw the news confirming that a grand jury is moving in on Rudy Giuliani, and figured Rudy had to be sacrificed. Notably, this comes after Rudy said this weekend – for the second time – that he has "insurance" against Trump if necessary. Are these two desperate goons about to take each other down?
Bill Palmer is the publisher of the political news outlet Palmer Report