Donald Trump just got thrown under the bus by Florida's GOP Governor Ron DeSantis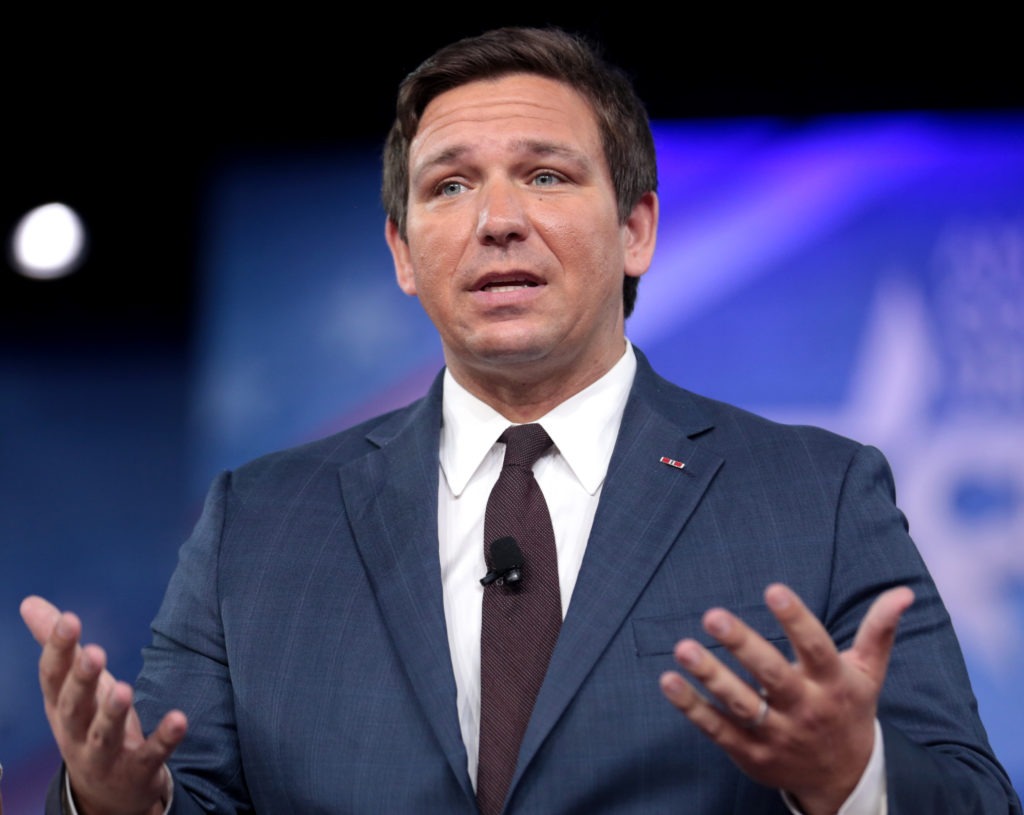 The thing about corrupt allies is that when push comes to shove, they often end up racing to selfishly sell each other out. Up to now, Donald Trump has tried to help out Florida's corrupt Governor Ron DeSantis by giving him supplies that were supposed to go to other states, and DeSantis has tried to help out Trump by recklessly keeping the state open in the name of trying to prop up the economy.
But now that Florida's coronavirus case numbers are spiking and the state is in danger of becoming the new epicenter, plenty of blame is about to be assigned. Ron DeSantis had been trying to blame Florida's coronavirus debacle on New Yorkers, but no one seems to be buying that. So today DeSantis asserted that the only reason he hasn't shut the state down is that the Trump regime hasn't told him to shut it down.
This soundbite from DeSantis, reported by local news in Florida and flagged by Raw Story, means that he's putting it all back on his buddy Donald Trump. It creates a situation where if Trump wants to avoid the blame for the inevitably ugly death toll in Florida, he'll have to announce that he wants the state shut down. But if Trump does that, then he'll face the wrath of the fraction of people in Florida – many of them Trump supporters – who still think this is all a hoax.
We'll see where this goes. But Ron DeSantis pretty much just tried to dump this whole thing in Donald Trump's lap. Trump will have to decide whether or not to publicly announce that he wants Florida to be locked down, and it looks like a no-win scenario for him. Not that DeSantis, who has blown this arguably worse than any other governor, is likely to fare any better.
Bill Palmer is the publisher of the political news outlet Palmer Report