Biden Supreme Court nominee Ketanji Brown Jackson passes key hurdle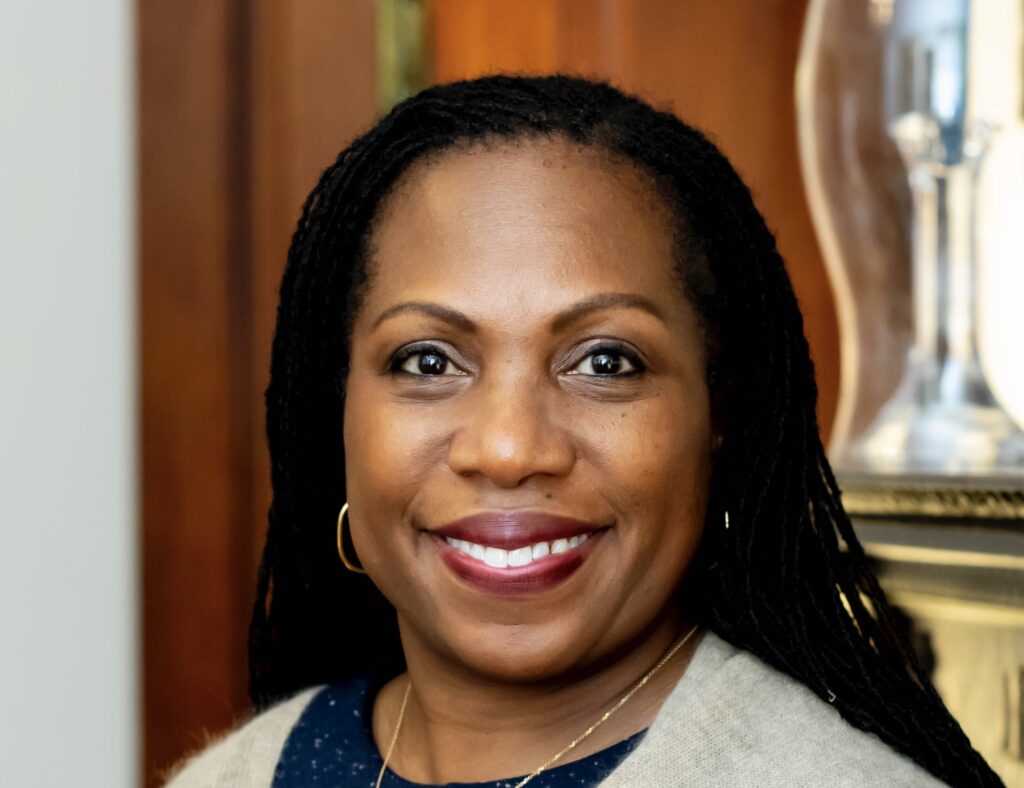 Associated Press reported on what should be welcome news for President Joe Biden. From day one, President Biden has been all about securing bipartisan support for his actions as president. He has enjoyed some (very) limited success, and now that it is time for him to honor his promise of a Black woman on the Supreme Court, he is likely expecting none. According to AP, he could have at least one Republican senator on board: Susan Collins. Collins met with Judge Ketanji Brown Jackson and had nothing but praise for her.
Collins shared that she found Judge Jackson's approach to cases "very thorough" and "careful" in applying the law. She was also impressed with Judge Jackson's credentials. Judge Jackson's confirmation hearings are scheduled to begin March 21, and Collins said that she would wait until then before deciding whether to support the nomination. According to AP, both President Biden and Dick Durbin (D-IL) consider Collins' vote "a priority," further reporting that Durbin contacted Collins shortly after Justice Breyer's retirement announcement. President Biden has contacted Collins as well, calling three times according to her office.
Collins has voted against a SCOTUS nominee only once: Justice Amy Coney Barrett. Collins felt that they were moving too fast with her, especially because Trump had, as things turned out, mere days left in office. Collins compared the confirmation hearings for Jackson differently. First, she is not being nominated immediately before an election, and second, she has been confirmed multiple times. The other two Republicans Democrats hope to get on board are less of sure things than Collins. Lisa Murkowski, who voted to approve Jackson to the federal bench, said that her earlier vote does not mean an automatic vote for the Supreme Court. Murkowski approved of Jackson before but does not want to appear to simply go along with Democrats.
The other, Lindsay Graham, is bitter because President Biden did not choose Michelle Childs. Mitch McConnell had the nerve to comment that: "She's clearly a sharp lawyer with an impressive resume, but when it comes to the Supreme Court, a core qualification is judicial philosophy." That philosophy is whether they go along with the conservative contingent and nothing more. McConnell had his hand in all sorts of unqualified appointments with Donald Trump. Those qualifications were never questioned if they went along with the Republican program, but let's be real: Republicans don't truly care about "qualifications." They don't care about much of anything other than themselves and the way they would like to see the world work. Unfortunately for them, they are not the only ones in this world, and other considerations must have a place.
Republicans need to stop their nonsense. They were all over Amy Coney Barrett, who had not even been on the bench long, having been appointed by Trump to the Seventh Circuit in 2017. Experience is obviously not a qualification, though Judge Jackson has plenty. The only thing they see is her skin color and the fact that a Democratic president is appointing her. They will still hold the majority, so what are they afraid of? Let the process work.
Shirley is a former entertainment writer and has worked in the legal field for over 25 years