What was all that back there?
Donald Trump managed to benefit from a disaster in New York City today. Unfortunately, a helicopter crashed by a hard landing on the roof of a building in Manhattan, and one person died as a result. The crash took place just as the House Judiciary Committee hearings into Trump's obstruction of justice were getting underway, and TV news coverage was briefly redirected as a result – but the hearings got underway nonetheless.
In an attempt to educate the public, John Dean testified about the parallels between Watergate and the Trump presidency, and legal experts fielded questions about the Mueller Report and what constitutes criminal obstruction of justice. For those who didn't want to miss the start of the hearings, it was widely available online. Sadly, those who know to look online are not the ones who need to be educated about the contents of the Mueller Report.
Not only have most Americans not read the four hundred plus page document, neither have the majority of the members of Congress. Republicans seem to feel that they do not need to be troubled with the facts as they mimic their president who has, according to the Washington Post, recently surpassed ten thousand lies since taking office. As Democrats seek an inroad to public hearings in light of Trump's directive that witnesses not respond to subpoenas, the road to accountability is at minimum, challenging.
As predictable as everything else in Washington today, House Republicans have been either wasting their turns by questioning John Dean's credibility, or they are telling personal stories to run out the clock. Matt Gaetz of Florida made an outright fool of himself in his attempt to seem clever. Louie Gohmert attempted to avoid the facts of the Mueller investigation in favor of re-litigating the Watergate scandal. The ever angry and dramatic Jim Jordon was laughed at when John Dean refused to answer a question about what he thought of Trump.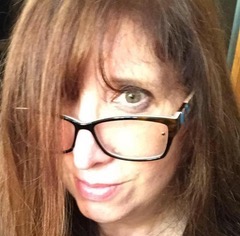 Virginia is a university & law school graduate, mom, entrepreneur and angry Democrat, hoping for change.