The real reason Donald Trump's advisers are so afraid of him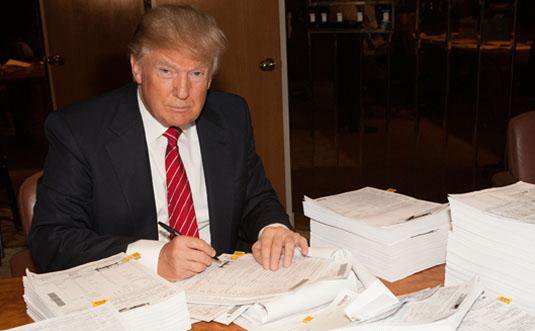 As recently as a week ago, Steve Bannon was gearing up to launch his own Republican candidates in 2018 with the support of a billionaire backer, while also running Breitbart and hosting his own SiriusXM radio show. As of today, all of that is gone, and Bannon has been utterly destroyed. All it took was Bannon giving a collection of ugly quotes about Trump, and Trump publicly pushing back on him. Most people can't be toppled this easily, but Trump's people can be – and that's by design.
Trump has long handpicked people based on the expectation of personal loyalty to him. When he's simply gone with his gut about which existing people in government might be willing to prop him up, such as with James Comey or Rod Rosenstein, he's often guessed wrong. He's had far more success in hiring comically inept (and often corrupt or criminal) people whom he knows are severely compromised. That way he has leverage over them right out of the gate. Even if they don't want to remain loyal to him, they're afraid of the consequences.
It's why he's been able to crap on so many of his own people, only for them to continue to remain publicly loyal to him. Why do people like Corey Lewandowski and Brad Parscale continue publicly defending him, just to pick some names, even though he screwed them by not giving them any White House roles? Why do people like Sean Spicer remain publicly loyal even after he's fired them? Because they're the kind of people who were inept and unsuitable to begin with. The only reason they've gotten any credibility or outside interest is that they were formerly with Trump. All he has to do is speak out against them, and that all goes away.
Even when it comes to less inept people like Steve Bannon, who competently managed to build up propaganda site Breitbart and had a longtime relationship with the billionaire Mercers long before Donald Trump ever entered his orbit, we're now seeing that Trump can cost them everything. The minute these people stupidly get in bed with Trump, they become tainted enough that they're stuck with him, no matter how disloyally he treats them. We're seeing that Trump can't prevent his own inevitable demise. But we're also seeing that Trump is perfectly able to take down his own compromised people any time he wants. No wonder so many of them are sticking with him even as he sinks.
Bill Palmer is the publisher of the political news outlet Palmer Report